EHSD2021, MEBIT2021 and EHLA2021 were successfully held
During June 19-20, 2021, the 2021 International Conference on Education, Health and Social Development (EHSD 2021), 2021 International Conference on Management, Economics, Business and Information Technology (MEBIT2021), and 2021 International Conference on Education, Humanity and Language, Art (EHLA 2021) were successfully held. These conferences provide a platform for educators, scholars, researchers and graduate students from different cultural backgrounds to present and discuss research, developments and innovations in the fields of Arts, Business, Education, Economics, Health, Humanity, Information Technology, Language, Management, Social Development.
The conference attracted authors and participants from Beijing Normal University, Guizhou University of Finance and Economics, Shanghai University of Political Science and Law, Shandong University, etc.
Communication is the key for academic innovation. The following information is the speakers who made an oral presentation.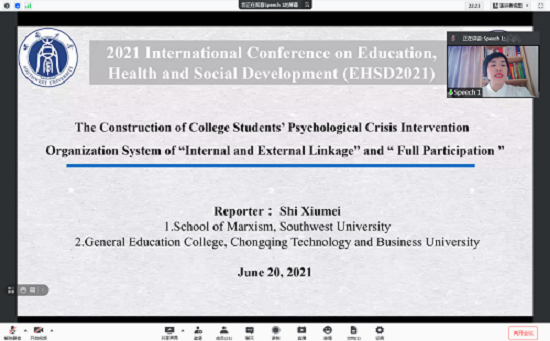 Xiumei Shi, Southwest University and Chongqing Technology and Business University
Paper Title: The Construction of College Students' Psychological Crisis Intervention Organization System of "Internal and External Linkage" and Full Participation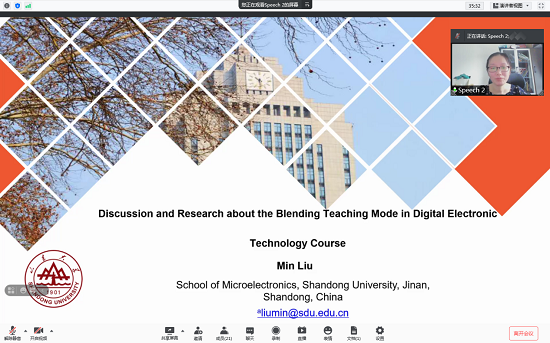 Min Liu, Shandong University
Paper Title: Discussion and Research about the Blending Teaching Mode in Digital Electronic Technology Course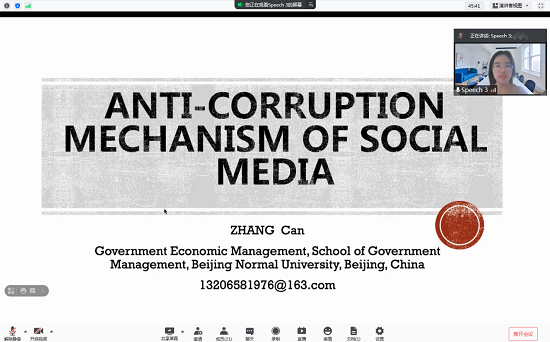 Can Zhang, Beijing Normal University
Paper Title: Anti-Corruption Mechanism of Social Media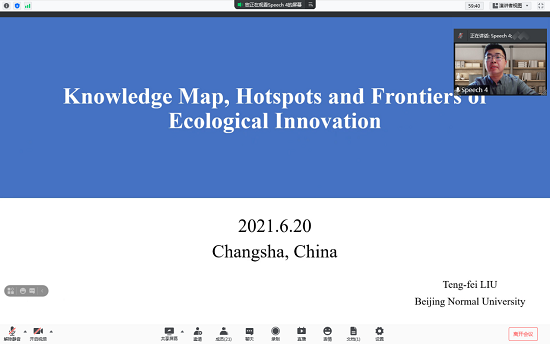 Tengfei Liu, Beijing Normal University
Paper Title: Knowledge Map, Hotspots and Frontiers of Ecological Innovation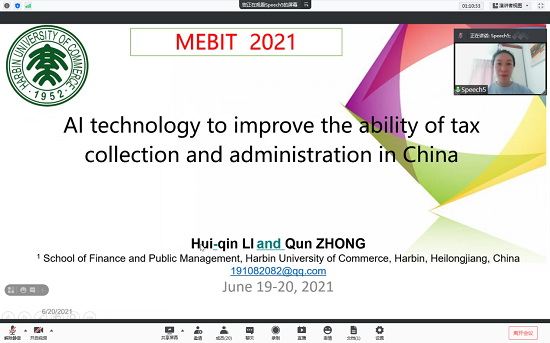 Huiqin Li, Harbin University of Commerce
Paper Title: AI Technology to Improve the Ability of Tax Collection and Administration in China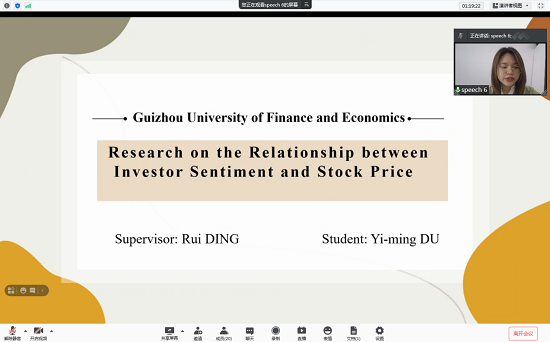 Yiming Du, Guizhou University of Finance and Economics
Paper Title: Research on the Relationship between Investor Sentiment and Stock Price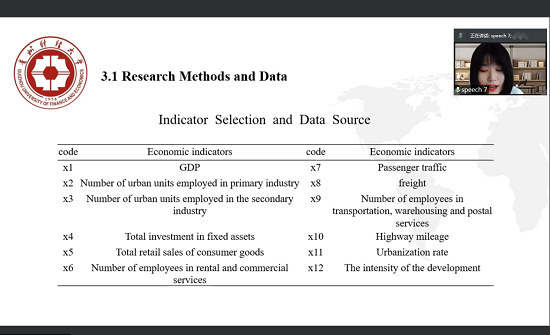 Ting Zhang, Guizhou University of Finance and Economics
Paper Title: Research on the Level of Urban Economic Development in Sichuan Province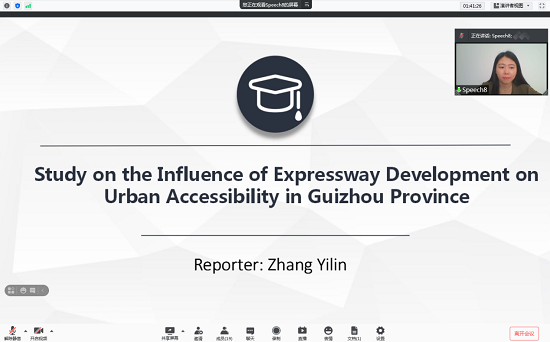 Yilin Zhang, Guizhou University of Finance and Economics
Paper Title: Study on the Influence of Expressway Development on Urban Accessibility in Guizhou Province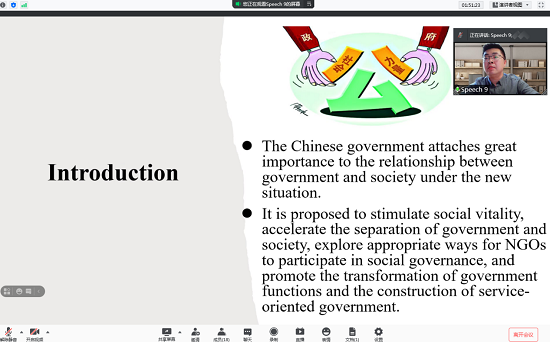 Tengfei Liu, Beijing Normal University
Paper Title: Research on Improving the Capacity of NGOs to Undertake Government Purchase of Public Services Based on 7S Model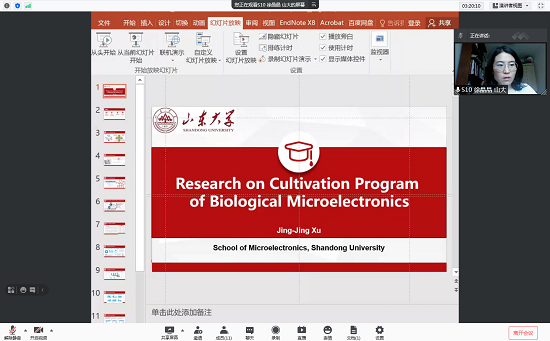 Jingjing Xu, Shandong University
Paper Title: Research on the Cultivation Program of Biological Microelectronics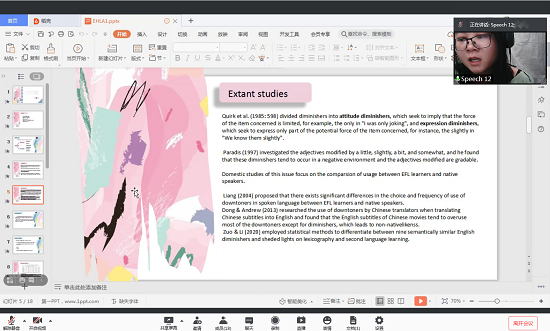 Ling Feng, Wuhan University of Technology
Paper Title: A Corpus-based Study of Diminishers in Chinese EFL Learners' Writings
Wanying Luo, Zhongxing Primary School
Paper Title: Gender Differences in Chinese Senior High School Students' Use of Disagreement Strategies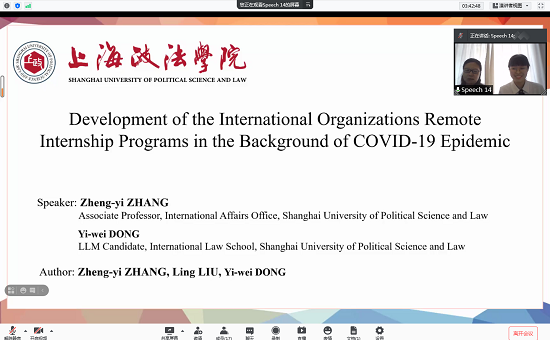 Zheng yi Zhang and Yiwei Dong, Shanghai University of Political Science and Law
Paper Title: Development of the International Organizations Remote Internship Programs in the Background of COVID-19 Epidemic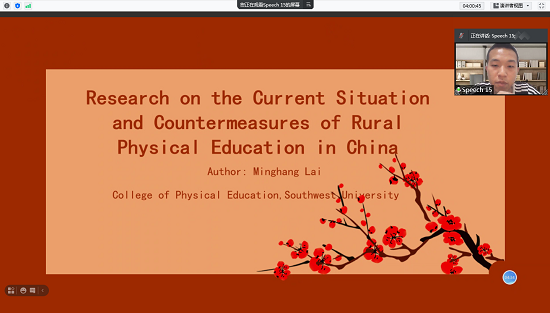 Minghang Lai, Southwest University
Paper Title: Research on the Current Situation and Countermeasures of Rural Physical Education in China